21 May

Four Reasons to avoid CPM Solutions from your ERP vendor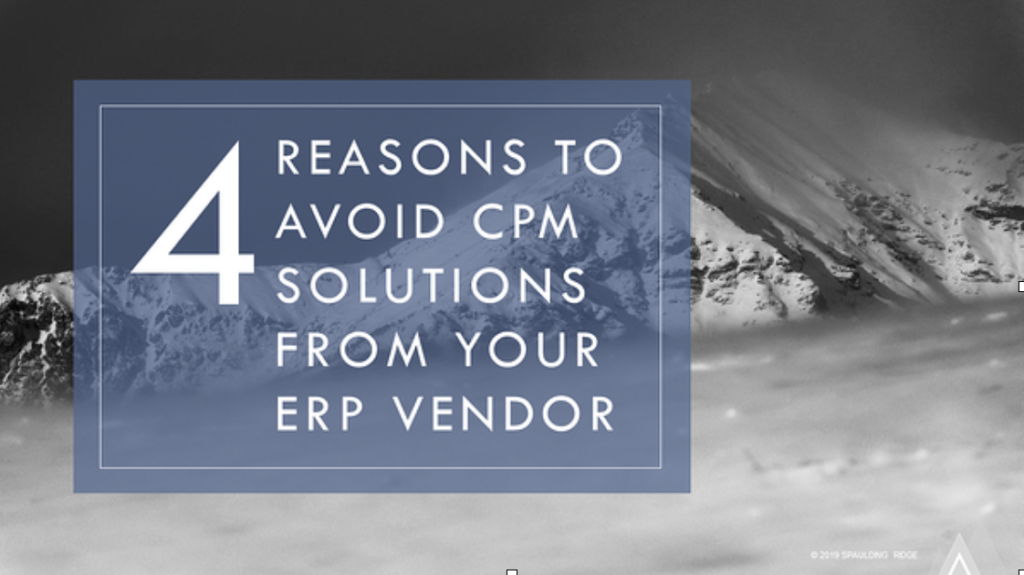 Corporate Performance Management (CPM) systems help companies handle financial and operational planning, financial consolidation and close, intercompany elimination, account reconciliation, reporting and analysis and other finance processes. Gartner first recognized the CPM software category in the early 2000s, when the sector was dominated by independent vendors like Hyperion, Cognos, and OutlookSoft. Over time, many of these CPM systems were acquired by larger software companies, and in many cases became "features" of or add-ons to ERP platforms.
Today, most ERP vendors offer some kind of CPM functionality as part of the ERP platform. Their premise is that CPM is merely an extension of the ERP system. This premise is wrong. ERP systems are transactional in nature, whereas CPM systems are management tools, and thus work very differently from each other. Companies that try to combine ERP and CPM inevitably do a disservice to both and give up key advantages in the process.
Click to read the full article, detailing four reasons why modern finance organizations should NOT buy a CPM solution from their ERP vendor: